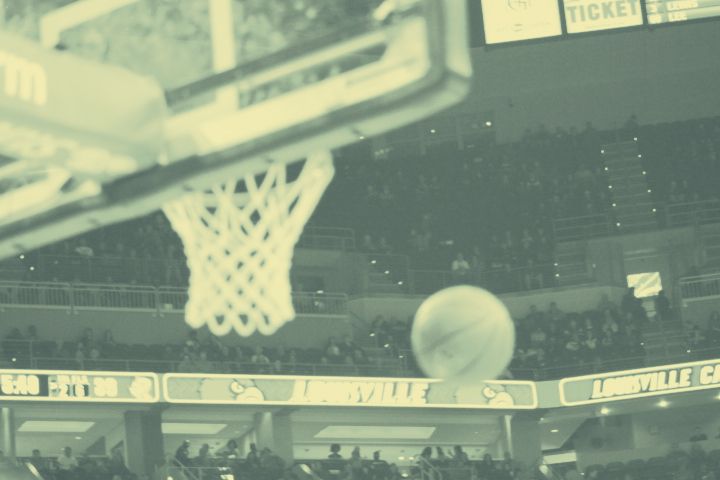 Today the first AP Poll was released and for the first time since 2010 it didn't include our Louisville Cardinals. Usually I would let that dig into me a little but this year I get it. We have been on one helluva run and it's been great, but there comes a time in every basketball program when you are going to have to do a little rebuilding. That time is upon us in Louisville. We have a team full of sophomores and freshman, two fifth year transfers that are new to the surroundings, and an experienced junior.
There is still a lot of mystery as to how this group will come together and evolve over the next five months but I'm very optimistic that we could potentially have a decent run. This appears to be a very close group, we have some great size, length, athleticism and these guys are very versatile. We also have a very good freshmen class that will be able to make a solid contribution this season. I also think Coach Pitino may be as motivated as he's ever been to get this group to reach their full potential.
You can't really read that much into the first exhibition game of the season but these guys are going to be fun to watch. On the defensive side of the ball this group is going to give opponents fits this year. Deflections, Defensive rebounding, hustle and shot blocking are abundant. They pretty much limited Bellarmine to one shot and out for the entire game. They didn't really ever allow them to have a clean look. On the offensive end of the court this group has size and skill everywhere. They all hit the offensive glass, all can play out on the perimeter and all of these guys are very good passers. I think you'll see a lot of activity and movement this year. Get ready for the pick and roll and the give and go.
As far as players:
I was the most impressed with Jaylen Johnson. He is a guy that really didn't show me much during the Puerto Rico trip but on Sunday looked like a man on a mission. I do think he has made the most progress from seeing him this summer. The kid has cut his weight and body fat and that has resulted in a faster more versatile player on the floor. He was much more active around the basket and has developed into a player that can score facing the basket or with his back to the basket. And he can create his own scoring opportunities. If he continues down this improvement path he will be a beast this season.
I've always been a big Quentin Snider fan, and he made his impact felt immediately on Sunday when he hit the floor. His ability to run smooth offensive sets is unmatched by any guard on the team. The offense started off shaky but he was able to get them into a good rhythm by finding open guys for open shots. The kid is a silent general on the basketball court. That experience he had in the Tourney last year has carried over and he is going to be big for us. He led the team with 8 assist.
Damion Lee will be the foundation of this group off of the court and he will keep them focused on their task ahead, and he is another smooth operator when he gets on the floor. He is a very good ball handler that has the ability to blow past his guy on the perimeter or to stop and pop on a dime for the bucket. He can also get hit the three point shot with consistency. I think he will give us our most consistent three point threat we've had in a while.
Trey Lewis is another guy much like Quentin Snider who has that great court awareness and can find the open man. He threaded the needle many times on Sunday. He is also a great stop and pop shooter who really doesn't have to have his set shot for it to go down with consistency. Once he fully feels at home he will be a solid floor general for this group.
The guy who will keep this team loose and not taking themselves too seriously is Mango. A long with that he will also be a big part of everything the team does on the offensive and defensive side of the floor. When he played in the World Games this summer he rebounded the ball very well. That has carried over and he has rebounded well both on the Puerto Rico trip, the scrimmages and led the team with 10 boards on Sunday. Mango has improved every year and this season will be big for him.
Not impressed with his granny shot at the free-throw line but Nanu Onuaku can shoot them any way he likes if he continues to defend the basket like he did on Sunday. He led the team with 2 blocked shots and two steals and was very active. He was also very active around the basket on the offensive side of the ball. He is another very important part of this team. I think he'll have a big season with hopes of getting to the next level after it's over.
Guys typically see their biggest jump from their freshman to sophomore years under a Coach Pitino system. That is really evident in Matz Stockman and Anas Mahmoud. These guys are more confident and have also transformed themselves physically. Anas showed off his athleticism and ability to make big plays again on Sunday. Matz attempted a dunk from the free-throw line over three Bellarmine players. Talk about confidence. Looking forward to seeing these guys continue to improve and I think they'll help out a lot this season.
I really like our entire freshman class and think that Deng Adel along with Ray Spalding and Donovan Mitchell will end up getting a lot minutes this season. Donovan was the third leading scorer with 9 points Sunday, and really has improved his jump shot. He hit two back to back threes. Deng Adel is a match-up nightmare and can score in a lot of ways. He had 7 points and can come at you off of the dribble or take it to the rack with power. I'm going to call him Ray "skyscraper' Spalding. He has an unbelievable wing span and showed off his shot blocking ability with a big time slap away on Sunday. Very excited to see how these young fellas evolve over the season.
We might not contend for a title and I'm not ready to even think about that at this point. I do think this group could be top 10ish and make a deep tourney run. We have one of the tallest and athletic teams in school history it just all has to come together. I know I'm really excited and ready for the season to start. GO CARDS!
Here are some photos and video from the first exhibition:
Bellarmine Exhibition