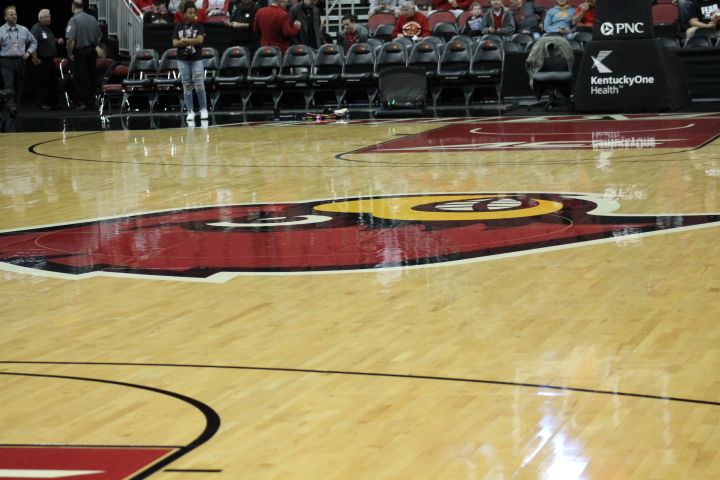 It was a great weekend for the Louisville Basketball team. They were able to meet the challenge of their first big road game. It's been so much fun watching them get better every week. With two NCAA Tourney resume wins under their belt they'll head into the month of December with a couple of big games on the horizon. They still have to travel to Bloomington to face the Hoosiers on the 8th and have the Cayuts coming in for the Annual showdown on the 29th before they head into conference play.
The most pleasant surprise to me has been the play of Akoy Agau and Dwayne Sutton. I knew he would be an excellent voice inside the locker room due to his experience and his journey but did not see him being a solid contributor and that's just what Akoy has become averaging almost 5 rebounds and 6 points a game. And he's been effective getting to the free throw line and hitting 73% from the stripe. He has been a spark plug.
Speaking of a spark plug Dwayne Sutton has one button and that's full throttle. He is second on the team grabbing 41 rebounds and has also been a solid contributor points wise averaging 8 points a game. He also is one of the leaders on the team with 6 steals. Sutton is one of those players that does all those little things and makes plays when his team needs him.
Not so surprising and living up to the expectations of this season is Jordan Nwora and Ryan McMahon. Nwora leads this team offensively averaging 16.4 points a game and more impressively leads this team in rebounding with 7.3 a game. He also has 6 steals. If Jordan can cut down on his turnovers (19) thru 7 games) he is going to be a more complete player than he is now.
I said from day one that Ryan McMahon would go down as one of the best players in the history of the program. That opinion is more popular now than it was a few years ago as Ryan is the second leading scorer on this team averaging 9.9 points a game. Ryan is another player who is very effective and has learned to play to his advantages. One of those advantages is drawing the foul and getting to the free throw line. Ryan is ranked 3rd in the country shooting 95.7% from the stripe. Glad this guy is on our team.
Other guys who have stood out in their own way thru the first few weeks are Malik Williams who has worked his way inside the Top 130 in the nation with 10 blocked shots, and Christen Cunningham leading the team with 20 assists.
It's always good to look and see your team on the front page of the national statistical categories. This Louisville team is on the front page nationally in Fewest Turnovers ranked 38th, in Scoring offense ranked 30th, in Free Throw Attempts ranked 12th, in Free Throws Made ranked 2nd and in Free Throw Percentage ranked 24th.
This team is in a good spot heading into the December period. The schedule is set up nicely for improvement and I think we'll see this team do just that. The players are having fun again and getting better as they are doing it. At this point in the season and after two big back to back wins they find themselves on the cusp of the Top 25. Don't think many expected that. Looking forward to more improvement and think this team could be a real threat come March.
L's Up!