CHANDLER JONES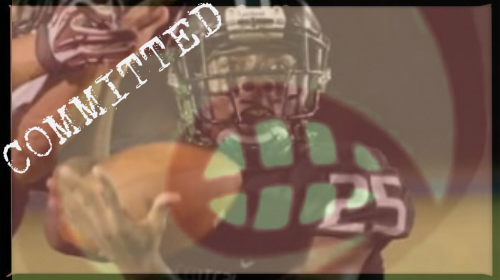 Defensive back who plays with great heart and determination. He has good back peddle and turn skills and can keep up with most high school receivers on deep routes. He does a nice job in coverage and is eager to plant and drive to the football. He competes for the ball well for a player his size and finishes every play. He is a physical and gutsy tackler who will always take at least one of the ball carriers legs with him. He enjoys contact and will throw his body around. Fast, physical and versatile player with ability to play outside or as a Nickel. Ball skills and athletic ability allow for defensive versatility. He must work hard to add some bulk which would enhance his style of play. He is a good player, the kind that you root for. If he continues to build his body up he could contribute in a big way for the Cardinals.

-7/30/17 Cardinal Nation rejoiced this past Thursday as one of the Cardinals top targets made his college decision. Jones had offers from Appalachian State, Colorado State, Columbia, Dartmouth, Howard, Middle Tennessee, Mississippi State, North Carolina State, Rutgers, South Carolina, Southern Miss, UCF, Utah, Vanderbilt, Yale. In the end Louisville would beat out several good programs for this very athletic DB. This recruiting class is being built on speed, athleticism and versatility. The current coaching staff want guys that fly around all over the field and guys they can move around. Chandler Jones is the perfect fit.
C O M M I T T E D…✍🏿🐔 pic.twitter.com/6vSSAK6vnK

— ㅤㅤChandler Jones® (@1OfficialCJ) July 28, 2017

–Chandler Jones Central High School – Boys Varsity FootballMiami, FL

TELLY PLUMMER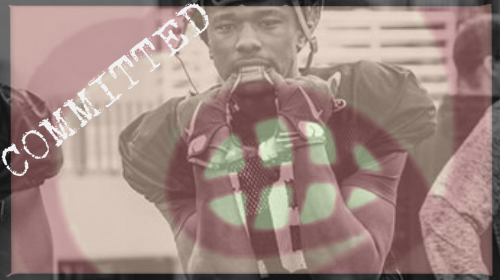 Plummer has some intriguing tools and seems to be a play-maker. A defensive back that likes to tackle and wants to be physical. Is involved in a lot of pass break ups and is very active. Has competitive speed and is capable of making plays on the deep ball, but is at his best in short area man to man situations. Can plant and drive quickly out of his backpedal, shows good burst to the ball while it's in the air and does an excellent job breaking on things in front of him. Can change directions without losing much speed in transition, explodes out of cuts and is capable of smothering most receivers in the short-to-intermediate passing game. Possesses good awareness, reads the quarterbacks' eyes and will jump some routes underneath. Stays disciplined, rarely gets caught out of position and plays within the scheme. Has the body control to adjust to the ball while it's in the air, possesses adequate ball skills and will provide the occasional big play. Is confident and relies heavily on his ability, and a player that will become more crisp in terms of technique. Plummer has a big upside.

-8/3/17 Plummer will be a head hunting versatile athlete for Coach Sirmon. Plummer is a kid that will be a leader on the field and keep his defense in attack mode. This kid fly's all over the football filed making tackles at the high school level no reason to think that won't translate at the next level. I'm excited about this one.
After a Long Hard Working Journey…. I'm Proud/Happy To Say That I Am Committed To The University Of Louisville🔴⚪⚫ #BirdGang18 #MyJourney.. pic.twitter.com/RtRY7cpCUD

— Telly Plummer (@tempp16) July 28, 2017

–Telly Plummer Langston Hughes High School – Langston Hughes Football Fairburn, GA HIGHLIGHTS

THURMAN GEATHERS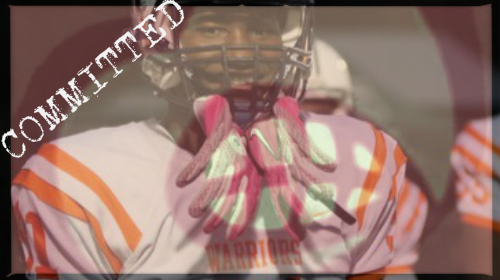 Geathers is another great athlete with a lot of ability. He has the tools to be a dangerous pass rusher. He has good size and a nice frame and should be able to add good bulk. The most impressive part of his game right now is his get off. He is very quick off the ball and is capable of quickly getting up field and causing penetration. He has the burst to get up field and beat blockers with speed. He takes a very tight path to the quarterback and displays the ability to get the lean to turn a tight corner. While he does not show a lot of use with his hands he does display the ability to use his explosiveness as a way to set blockers up. Despite not being a big bull rushing end he is able to get into blockers chest and push them back because he can get them tall and on their heels. He is also able to get them to quickly open up and then counter inside. As he learns to compliment his ability with some moves with his hands he can develop into a very dangerous pass rusher. He plays well versus the run also. He does a solid job of using his hands to take on and shed from blockers. He is physical at the point of attack. He has good short area change of direction skills and is able to chase plays down along the line. He has good straight line speed and pursues to the ball. He is a solid tackler that has a habit of leaving his feet. You would like to see him drive through tackles more. Geathers could contribute early as a pass rushing end and on special teams.

-8/3/17 A 3* defensive player Geathers held offers from Appalachian State, Arkansas State, Ball State, Georgia State, Indiana, Kansas State, Marshall, Massachusetts, Miami (OH), Minnesota, North Carolina State, Purdue, Rutgers, Syracuse, TCU, Toledo, Troy, Tulane, UNLV and Western Kentucky. This will be another athletic guy added to Coach Sirmon's future defense. This is another kid that can be moved around on the field playing from multiple spots. That is pretty much the theme of the 7 defensive front guys in this 13 man class so far.
This the life for me , momma told me this was right for me. #1k 🎒 pic.twitter.com/2e6dSRifDk

— Thurman Geathers Il (@TJTherm) July 4, 2017

–Thurman Geathers North Cobb High School – Boys Varsity Football HIGHLIGHTS

ROBERT HICKS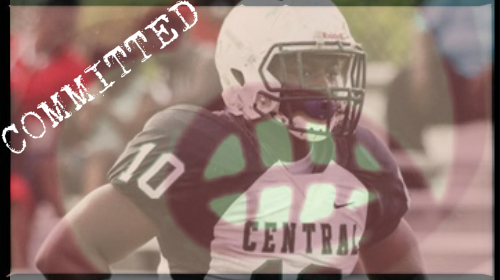 Possesses a thick, muscular build and good speed. Explosive and has the athleticism to play in space. Powerful at the point of attack and can set the edge. Uses his hands well to keep blocker at bay and sheds effectively. Aggressive and tough kid. Will need to add bulk to stick at defensive end. Does not have much experience dropping in coverage if he has to move to LB. Hicks is a defensive end in a linebacker's body at this stage. Despite his lack of height, he plays the position well and is powerful at the point of attack.

-7/30/17 This commit was part of the 4th of July fireworks for Coach Petrino and the Cardinals Football Program. Hicks is a 4* ESPN 300 recruit that has all of the tangibles. Louisville beat out a slew of great programs for this one. He held offers from Auburn, Florida International, Florida Atlantic, Illinois, Indiana, Kentucky, Miami (FL), Michigan State, Mississippi State, Ole Miss, Oregon, Oregon State, Purdue, Rutgers, South Florida, Tennessee, Toledo and UAB.
305 To The Ville🐔‼️ #Birdgang18 #502Alert pic.twitter.com/8eXXIoH2jU

— UNO1️⃣ (@1_JetSet) July 4, 2017

–Robert Hicks lll Central High School – Boys Varsity FootballMiami, FL

JAREK CAMPBELL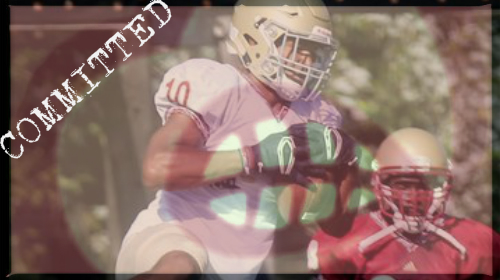 Campbell is an extremely versatile athlete that has the skills to play safety, or wide receiver. He is a two way athlete that played more time on offense than defense as a junior but is expected to be a defensive player at the college level. He has good size and great quickness. Even though he is not a real burner, his athletic talents and quick feet make him a big time player. As a safety comes up on run support and really packs a punch when making a tackle. He leaves his feet many times to make a jarring hit on the ball carrier or receiver. Technically, he should keep his feet when tackling by driving up through the offensive man but it is very impressive the way he hits. Has soft hands when making the interception and displays great timing when going up to high point the ball. A real running threat once he makes the interception. As an offensive skilled athlete he possesses many skills. Demonstrates the ability to catch the ball out of the backfield or when running vertical routes. Reeks with confidence and is a threat to even take a screen or flare pass the distance. Shows excellent body control and cutting ability once he has the ball in his possession. Makes very good cuts in the open field and when exploding through the line of scrimmage. Keeps his balance when getting hit and is able to regain his running form without going down. Campbell has numerous football skills and talents. He can play either side of the ball and should be a major contributor at the next level.
#birdgang pic.twitter.com/kRlXbrShtO

— Jarek Campbell (@__campbellsoup) June 12, 2017

-6/12/17 The commitment of Jarek Campbell is the fifth in the last three days for the Cardinals. The staff has been hitting the road hard and they are being rewarded heavily for their efforts over the past three days. Campbell is another speedy athlete in this class. New defensive coordinator Peter Sirmon went into the Nashville area where he is well known and landed Campbell. I really like how the defensive side of the ball is filling out with this class. Campbell is another great add.

-Jarek Campbell Riverdale High School – Boys Varsity Football Murfreesboro, TN Highlights

ANTAR THOMPSON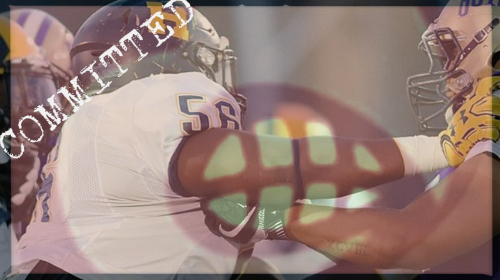 Thompson is a big man who displays some good raw tools to work with and develop as a defensive tackle at the college tackle. He possesses very nice natural size and with some time in a college weight program and some reworking of his body comp he should be able to add more good mass and play comfortably over 300-pounds. He has a solid get-off, but you would like to see him work to explode off with the snap of the ball more consistently. He displays the ability to play with some bend and keep good pad level and when he does that he can be very tough to try and push off the ball. He flashes the ability to bring his hands and create some separation, but needs to do a better job of more consistently getting extension. He is a big kid who can overpower his current level of competition, but he does need to keep improving and being more consistent with his technique. He will run to the ball and flashes the ability to move well for his size, but needs to be sure to use good angles and not hesitate in his pursuit. As a pass rusher has bull rush ability. Will flash the ability to attack half-a-man, but you see little in the way of hand usage and he needs to learn to better use his weapons and develop some moves that play to his strengths like the power rip to help him clear from blockers. With some work in a D1 Locker-room he could develop into a real tough college D-Tackle and possibly advance to the next level.
— Tar (@TarrxXxNoZan) June 11, 2017

-6/12/17 The Defensive Line commitments continue to roll in for the Cardinals. If anyone was worried about the future of the defensive front then the last couple of days should put their minds at ease. We have several players in this class that will be able to step right in and contribute during their first season on campus and Antar Thompson is one of them. Thomas is another big body at 6-5 320 pounds but it is his hunger and drive that might be his best attributes. Thompson originally committed to Missouri out of high school in the class of 2013 but never made it to campus. He took time away from football to help raise his son. He went back to football and decided to go the JUCO route. Having to grow up fast will give this young man some extra motivation to play hard and get to the next level. Really think he will end up being a big time player for the Cardinals.

-Antar Thompson Highland Community College – Mens Varsity Football Highland, KS Highlights

DEJMI DUMERVIL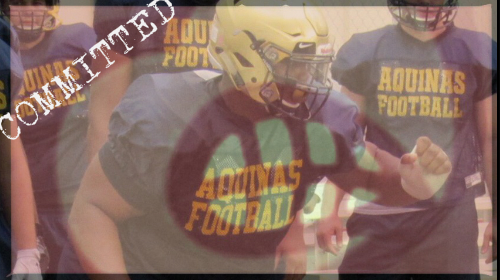 Dumervil is a physically impressive prospect at this stage with excellent size and strength for play in the trenches. Flashes powerful bull rush and power rip. Can be a strong wrap up tackler who uses his lower body to drive himself through the ball carrier. Will work up-field quickly vs. the run and vs. the pass. Flashes good hand use to keep blocker's away from his body and shed. Needs to work on playing with a lower pad level. Displays average redirect. Needs to continue to improve hand usage. Flashes a good initial burst, but snap anticipation inconsistent. Dumervil has great size for such a young prospect. Once he refines his skills and develops, he could become a physical and disruptive presence in the trenches for a power conference program.
✝️🙏🏾🔴⚫️✝️
Please understand and respect!!@HamiltonESPN @SleeperAthletes @RyanBartow @ pic.twitter.com/i7DBDGnH5L

— DDJ·LIX ® (@kingdez1k) June 11, 2017

-6/12/17 Just the last name alone should get you fired up about the commitment of Dejmi Dumervil. Not to mention he is hovering around 6-6 and 367 pounds. He is the nephew of former Cardinals All-American Elvis Dumervil. Watching his game film it appears that he has the "get up and go" mentality and physical toughness of his uncle. It's always great to get family into the program and this is another great add to the future of the defensive line. Dumervil is the 7th commit from the state of Florida in this class.

-Dejmi Dumervil jean Saint Thomas Aquinas High School – Varsity Football Fort Lauderdale, FL Highlights

JARED GOLDWIRE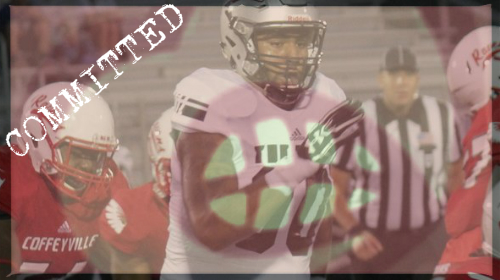 Has good height and bulk, and with further physical development should be able to pack on quite a bit more good size. Possesses very good initial quickness.
Explodes off the ball and be disruptive at times with penetration. Can tend to pop up and play tall and needs to watch his pad level, but can be a stout presence at the point-of-attack. Flashes the ability to fire out low and with hip roll and arm extension on contact, and when he does he can quickly stand a blocker up and put him on his heels. While he looks to be bigger and more powerful than a good deal of his competition he still has very good playing strength with the ability to separate and shed. Does need to continue working on more quickly disengaging at times. Reacts well to blocking schemes. Can show some tightness with adequate redirect ability. Will knock blockers aside and wrap up and run through ball carriers.
Continues to develop as a pass rusher, but can push blockers back and press the pocket with a strong low pad charge. Shows a quick swim, but marginal ability to flip his hips and get skinny. Requires further development the use of his hands and further expand his pass rush arsenal with like a power rip and a push-pull.
Takes good angles in pursuit and is a physical kid.
Goldwire is a physical and strong player in the trenches. An explosive kid with a physical nature, he can be a disruptive presence inside with added mass and some further development in a big-time D1 locker-room.
#CardNation #BirdGang …. I'm Committed pic.twitter.com/A5ECmp7D32

— GoldWizard (@Baby_Goldwire) June 11, 2017

-6/12/17 Sunday was a commit blitzkrieg and the first of those commits was BIG defensive tackle Jared Goldwire. Goldwire is a JUCO recruit that initially signed with UTEP out of high school. This kid has football in his blood and had an older brother John who played linebacker at Eastern Washington. Reading about this young man the one thing that stands out to me is his desire to be a great player. Add that desire to this kids frame and ability and you got yourself a player. He also held offers from Kansas State, TCU and Alabama. Knowing he had a chance to get on the field in 2018 in the Cardinals opening game against the Crimson Tide was a big reason he chose the Cardinals. This class needed some size and talent on the D-Line. Goldwire is a good start.

-Jared Goldwire Fort Scott Community College – Mens Varsity FootballFort Scott, KS Highlights

JORDAN TRAVIS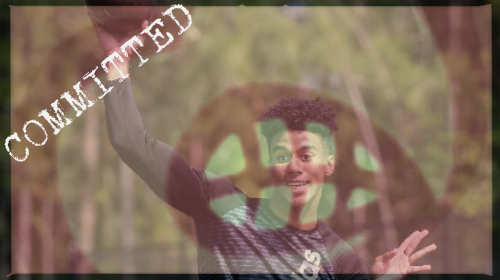 Highly competitive. Instinctive. Quick-footed athlete who can flat out run. Possesses the patience to find the open man and is very decisive when to pull it down and run. Has a quick, compact delivery with very little wasted motion. Arm strength is adequate-to-good and he can make all the throws, even on the move. Lacks ideal measurables and will need to find throwing lanes. Holds the ball a bit low which could lead to batted balls. Is a one read guy at this stage on the half field. Travis is slightly undersized for the position, but he has the arm talent and intangibles to be an effective spread quarterback at the next level. Has a very nice feel for the game. Size may limit some interest.
Blessing from the man above ‼️🐔 pic.twitter.com/Nkyvnjxp6H

— jordan travis (@JTravis10) June 10, 2017

-6/12/17 Louisville has had some luck with Dual Threat QB's from the state of Florida. When I heard that they had picked up Jordan Travis a 3* QB from North Palm Beach I couldn't help but wonder if this kid could be the next in line of QB's that have wowed us from the sunshine state. From what I've read this kid has all of the tangibles. If this kid played for a bigger high school chances are that he would be ranked higher, but is still considered to be one of the top 50 QB's in the country in his class. I really think that Coach Petrino and his staff found a diamond in the rough with this kid.

-Jordan Travis
The Benjamin School – Boys Varsity Football Palm Beach Gardens, FL Highlights

YASIR ABDULLAH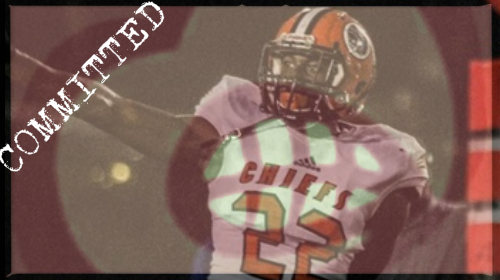 Abdullah is an active defensive football player and will fly around all over the football field at full go. He has good height and the frame to add both bulk and strength. Possesses good speed, quickness and agility but could be a better knee bender. Attacks the run downhill and closes quickly on the ball carrier. Tough guy that likes contact but needs to hit from low to high when tackling. Makes the play but often arm tackles or is too high allowing the ball carrier or receiver to make an extra yard. Very solid on the blitz in terms of timing and execution; flushes or sacks the quarterback. Fast enough to run the play down from behind when coming off the edge. A good reactor that can change course instantly and make a play on the ball. Must be careful when in pursuit to take the proper angle to the football. Does a very good job of taking on blockers and using hands to shed and disengage. Displays good coverage skills in the secondary and reacts quickly to passes thrown in front of him. Seems to have soft and reliable hands when making a play on the football. Fuimaono is a very good player that can grow into an outside linebacker at the next level or play strong safety. Just needs to add overall size and work on flexibility.

-5/29/17 As many of us are going about out day to day the Louisville Football staff is out on the road putting in long hours on the recruiting trail. Those efforts are paying of big-time with this 2018 recruiting class. This class is full of Florida speedsters and Abdullah is another one. He has excellent speed for a linebacker and has a great frame to add the bulk needed to be next level. Louisville has gone head to head with several SEC Powerhouse's to get some of the commits in this class. The Cardinals beat out LSU for this kid. This kid could be put in the same mold as James Burgess. He will be a solid contributor and this is another very good add.
Committed 🐔 Let's Go Baby BirdGang ‼️‼️ pic.twitter.com/AzDyGR1htz

— Duece✌️Duece™ (@YasiirAb) May 28, 2017

–Yasir Abdullah Carol City High School – Boys Varsity Football Highlights

MICHAEL BOYKIN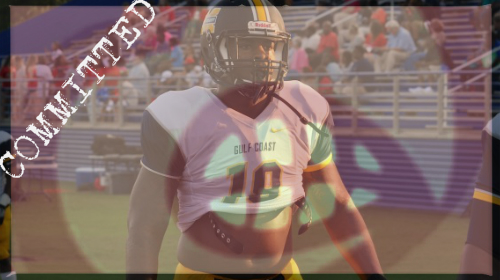 Prospect with excellent overall size. Tall with a big frame that can continue to be developed and support additional good mass and displays good physical upside with time in a college weight program. Demonstrates good playing strength with room to improve as he continues to physically develop. Displays adequate first-step quickness.
Prospect with size and strength to anchor when stays low, but needs to watch pad level as it can quickly rise. Big, strong hands to control and shed blockers, but is inconsistent and needs to improve hand usage. Can be tough run defender, but doesn't consistently explode into blockers and when pads rise, can give ground.
Big man that can disrupt with bull rush when he fires out and stays low. Flashes ability to power thru contact when gets to half-man, but needs to improve usage of his weapons when attacking blockers and displays average closing burst to QB.
Big kid that can be physical presence, but would like to see him utilize and throw around his size a little more at times. Displays solid effort with average range.
Boykin is a prospect with nice size and a big frame to develop. Inconsistent and raw at this stage with some limitations in areas, but player with some upside that can be tough, stout defender. Moves around D-Line and scheme can play a role in how utilized, but with added mass we feel his best long term fit is an interior player. We don't see an earlier contributor, but with development can be productive contributor to FBS D-Line unit.- ESPN Scouts

-5/29/17 You might remember this guy… He originally committed to the Louisville football program during the 2016 season but did not qualify and did not make it to campus. He went the JUCO route and played for Gulf Coast Community College during the 2016 football season where he had 13 tackles, 1 sack, and 6 tackles for loss. In high school he was rated a 3-star prospect by Scout, Rivals, 24/7 and ESPN. He was rated the No. 48 strong-side defensive end by 24/7Sports.com and rated the No. 45 defensive tackle by ESPN.com. He earned all-state and All-American honors and was an Atlanta-Journal Constitution selection recording 34 tackles, seven sacks and 18 tackles for loss as a senior. The Cardinals originally won the recruiting battle for Boykin over Auburn. He Received offers from Louisville, Auburn, Alabama, Clemson, Florida, LSU, Ohio State. Glad that He found his way back to Louisville. He will be a big time contributor at Defensive End.
Blessed to say i have officially commited to the University of Louisville #L'sup! #BirdGang! #CardNation! 🙏🙏🙏 pic.twitter.com/E7pHueUNl3

— Mike Boykin #90 ® (@mikebfeb_13) July 21, 2015

–
Mike Boykin Mississippi Gulf Coast Community College Highlights

MARCUS RILEY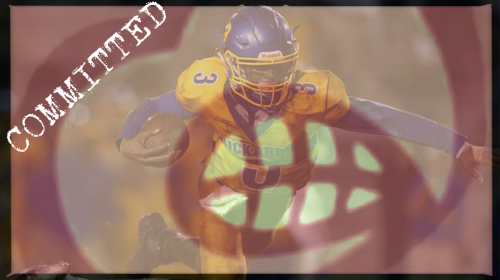 (Joe Rondone/Democrat)
This guy is really fun to watch and is the ultimate space player with the ball in his hands. Quick, shifty, athlete who plays quarterback to put the ball in his hands on every play. Difficult to wrap up cleanly. Has a burst to daylight once he finds a crease. Shows good acceleration and long speed in the open field. Will need to fill out his frame for the increased physicality at the college level. Riley is a gifted athlete who can create and make big plays. Will get recruited as an athlete. Has a real natural feel for the game.

-7/11/16 Been on vacation and a little late adding the 2018 Class page after two big commits this past week. The first 2018 commit for Louisville is Marcus Riley an athlete from James Rickards High School in Tallahassee Florida. Would really like to see that Tallahassee pipeline start producing again. Petrino had some very good luck recruiting this area his first time around. We are still a long way from this guy signing his letter of intent but glad to see him make this early jump. Riley is projected to be a good one.
I am proud to announce that I have Committed To The University of Louisville!!
L's up

— 〽️.®lley (@PrimeeTimee2) July 8, 2016

–#3 Junior QB WR MARCUS RILEY Rickards Varsity Football, Tallahassee, FL Highlights

TRENELL TROUTMAN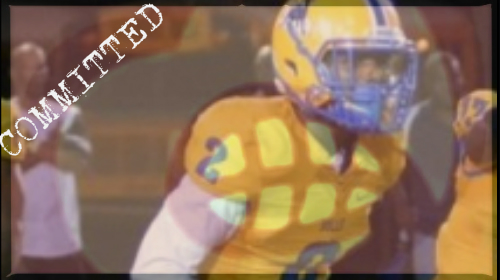 Tall with good length on the perimeter. Possesses the frame to physically develop and match his good aggressive play. Sees the field well and reacts quickly as the play developing in front of him. Plays fast and with a lot of effort. Most productive in zone schemes where he can read, react and closes quickly on the football. A tough corner that will mix it up. Shows strength playing downhill and wrapping up as a tackler. Troutman is physical and naturally strong player who requires some polish to develop into a consistent, every down corner at the next level. Projects to play corner at the next level.

-7/11/16 Troutman is the second Florida commit in a week span for the Cardinals 2018 Class. Its always great to have some Florida speed on a roster and this kid has it. He is one of Florida's top junior football players and is described as the kind of talented young man you want on your sideline. In addition to being able to play football, his classroom work is also stellar. Troutman is the total package folks. Still a long way to go before officially signing this one and hope he sticks out the commit.
"The Wait Is Over😈‼️‼️" pic.twitter.com/oAeMuy4fE2

— Trenell Troutman (@FlyyNell) July 9, 2016

–FS CB
TRENELL TROUTMAN Saint Thomas Aquinas Varsity Football, Fort Lauderdale, FL Highlights