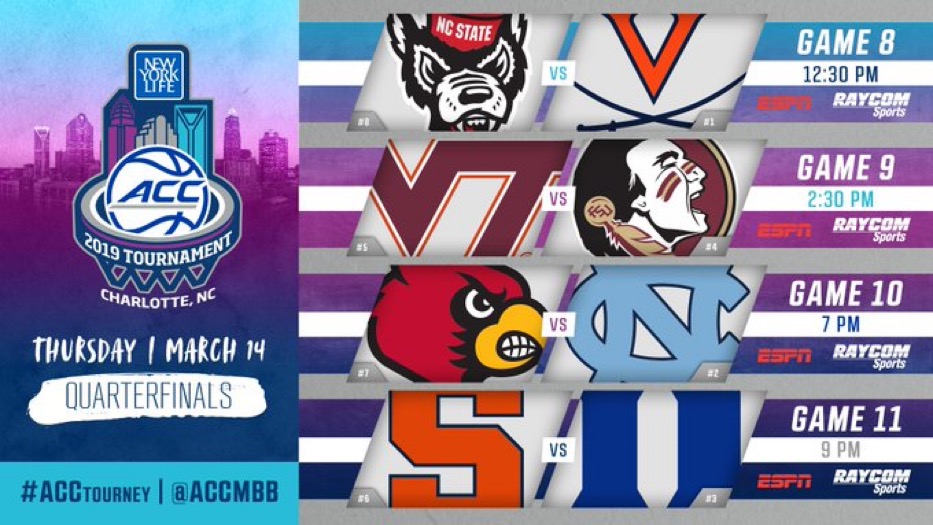 I headed into this week pretty confident that Louisville couldn't really hurt themselves. I do think they are now in a position to help their seeding for the NCAA Tournament. That starts tonight in the money round of the ACC Tournament. It will be a rubber match between the Cardinals and Tarheels
Its been a long time since that game where Louisville trounced UNC by 21 on their home court back in January. A game that was never in question. North Carolina returned the favor in a 10 point win of their own against Louisville in the Yum Center back in February.
North Carolina doesn't have too many issues heading into this game. They seem to have distanced themselves from those sketchy games in mid-January and have been on a seven-game win streak since. Louisville was able to sneak up on this team early on and were hitting everything they threw up that day. I don't think anyone will do that to UNC again.
For North Carolina, it was about figuring out that they had to play hard. Louisville is still figuring it out and that has a lot to do with finding other ways to score when the outside shot isn't falling. Over the last few weeks you can see them working on this but boy they really love that jumper. With this Louisville group, its been live by the three and die by the three. They'll need a few to drop tonight and will have to crash the boards. They can't let this UNC squad rebound and get out in front of them. Can't chase them the whole game as they did back in February.
If Louisville wants to win this game they'll have to take it. I don't feel like they've gone out and just took one in a long time. Win this game and have a chance to move up a few lines. Play hard and lose this team could still have some great momentum heading into next week.
Go Cards!