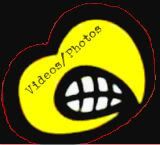 CLICK HERE TO CHECK OUT THE CARDINAL'S BEAK YOUTUBE CHANNEL FOR OTHER VIDEOS AND PHOTOS


Good start at the NBA Combine for Russ Smith. He had top 10 finishes in Off The Dribble Shooting (4th) and On The Move Shooting (8th). Russ talks about his day at the Combine with Seth Davis and here's the highlights of Russ working out at the Impact Academy over the past two weeks:


Meet The Pick: Teddy Bridgewater
The Vikings Entertainment Network gives fans an inside look at Teddy Bridgewater's first day as a Viking. Hear the trade call that GM Rick Spielman made to get back into the first round, plus ride in the limo with Teddy, see his first conversations with Head Coach Mike Zimmer and Offensive Coordinator Norv Turner, plus much more.


Teddy Bridgewater on the Tonight Show with Jimmy Fallon


Louisville's Luke Hancock Carrying the American Flag during the opening ceremonies of the World University games.


Just when you think he can't get any better he hits another home run. This time he hit it way out of the park. Check out this amazing Rick Pitino tribute video by the best in the business @CrumsRevenge.



@CrumsRevenge and Paul Rogers capture a Magical NCAA Championship Run in one great video



YOU DON'T WANT THESE CARDS!



BIG RUSS'S BARBERSHOP- The story of Russ Smith's dads Barber Shop by Adam Lefkoe



CARDS ADVANCE TO 10th FINAL FOUR: Great Video by @crumsrevenge:



A lot of us know how to tell the story but nobody see's the story like @crumsrevenge: Tribute Video: Big East Champs, Final Chapter



SUGAR BOWL VIDEO LOUISVILLE CARDINAL CHAMPS

Sugar Bowl 2013: Louisville Defeats #3Florida from @CrumsRevenge on Vimeo.


"Breakfast with Russdiculous"