"It's better to have a good player with the basketball in late game situations than to have plays" -Rick Pitino
>>>

<<<
VJ KING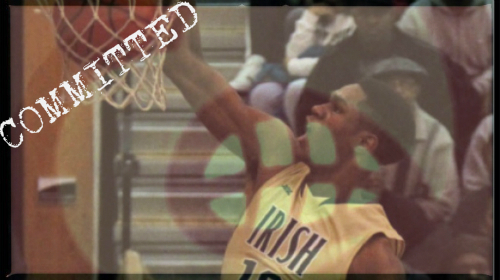 (Photo: Ed Suba Jr./Akron Beacon Journal)
King is a long athletic and skilled wing with a very smooth game. He can handle, pass and shoot with accuracy from a variety of areas on the floor. He excels on the break by running the floor and making acrobatic moves around the rim. He uses his length well to shoot deep jumpers over smaller defenders with ease. King has the ability to get into a groove and hit two or three jumpers in a row. He has the length and athletic ability to be a capable multiple position defender as well.
King is a very athletic and skilled wing that has all the tools to be a special player he will need to continue to hone his skills and build his game and productive in other phases of the game. King's calling card is his ability to score with his jump shot. King has incredible upside.-espn
FUTURE150
247Sports
SCOUT
RIVALS
ESPN
COURTSIDE FILMS

-It's finally official and VJ is a Louisville Cardinal. This was a very important recruit for Coach Pitino and his staff to hang on to. This kid will have a huge impact on the program and on recruiting down the road.


–Already committed, V.J. King starts recruiting

–V.J. King: Matchup Nightmare

-6/12/15 The Louisville staff landed a great one when King committed to the Cardinals today. This kid will have an immediate impact when he arrives on campus. Future looks bright.
Cardinals Land 5* VJ King

-5/23/15 By all accounts King's visit to the Louisville campus went great and both he and his family had a great time.

-V.J. King to Visit Louisville, UConn/King will take an official visit to Louisville on May 15-17

-U of L, UK finalists for 5-star wing VJ King

-4/27/15 I had a chance to check out King this past weekend at EYBL in Lexington. He is a very nice player and was making some very nice plays. He has a great looking jump shot and can handle the ball very well for his size. His skill set makes him very hard to guard. Talk about a stat stuffer in the Friday session I watched he had 22 points, 7 rebounds and 2 blocked shots. He is also a very crafty defender. During the second session on Saturday night Coach Balado and Coach Padgett were there scouting out King for Louisville. He will be taking his official visit to campus on May 19th. King had another very impressive performance again at this session scoring 18 points while showcasing his multidimensional game. He has growing to do and will need to add some bulk to his frame. Once he does watch out. This kid is an elite player and I'm glad the Cardinals staff is paying close attention.

–BrandonClayScouting.com: Prospect Eval – V.J. King – February 20, 2015

–Paul VI boys' basketball surges on the court and on the recruiting trail

-2/6/15 Paul VI (VA) F VJ King scores 26 PTS in a 50-31 win over Bishop O'Conell. Louisville assistant Kenny Johnson was in the house.

-4/30/14 Per Alex Kline @RecruitScoop King received a Louisville offer tonight.


TYLER SHARPE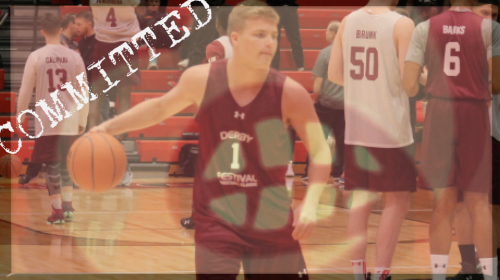 -Located just south of the city of Louisville Bullitt County is included in the Louisville/Jefferson County, KY-IN Metropolitan Area, commonly known as Kentuckiana. Tyler Sharpe a 6-1 guard played for Bullitt East High School. He has several scholarship offers, including Pikeville, and Kentucky State, but like many kids in the area he grew up a Louisville Cardinal fan. He could have chosen to go to one of these other schools but when he was offered the coveted preferred walk-on spot at the University of Louisville he jumped at the opportunity. Watching players like Elisha Justice, Tim Henderson, and David Levitch have success in this walk-on spot over the last six years was all the motivation Tyler needed. Watching Tyler Sharpe compete in the Derby Basketball Classic events over the last three days I can tell you that he is a very humble young man who is a decent athlete with surprising leaping ability. He had an off shooting night in the Classic but he has a very nice jump shot. This young man has spent his life dreaming of playing in front of the Louisville crowd and in the Derby Basketball Classic he got to realize some of that dream.