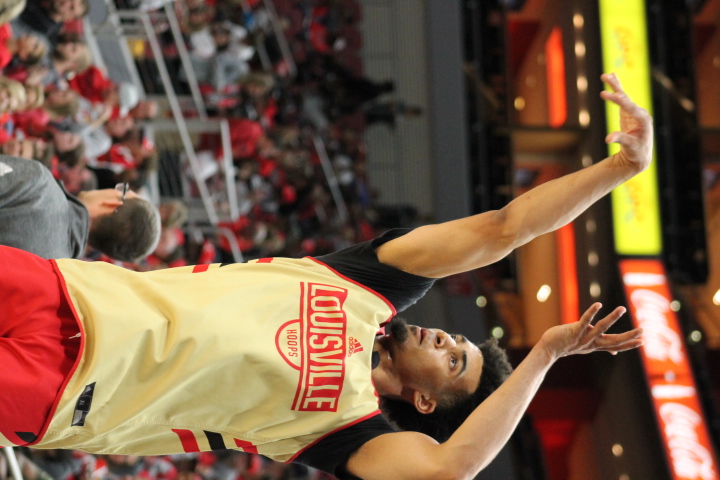 It's around this time every year that I have to remind myself that the College Basketball season is a marathon and not a sprint. There are going to be ups and downs along the way and all I can do is hope that our guys learn what their roles are on this team and that they can bring all of their talents and ability together for that season that we all expect.
The naysayers and prognosticators all said that it would take years for Louisville Basketball to be a real contender for a National Title again. It took two years and this Louisville Basketball team is a contender.
This Louisville team isn't getting to dip its toe in for a taste of the new season. With the new ACC scheduling format, they'll dive in headfirst tonight. I don't think Miami has the depth to beat the Cardinals down the stretch but playing a conference game this early will pose a challenge. Especially with the game being away.
This Louisville team hasn't had all of its parts together for a game yet. And they won't tonight. The Cardinals will be without starting center Malik Williams. He averaged just under 10 points per game and 8.4 rebounds in his last 5 games but it will be his defensive presence that is missed the most. He had 41 blocked shots last season. I expect him to be one of the premier shot blockers in the country this season. He will make a big difference once healthy.
Steven Enoch is projected to be in the lineup in place of Williams. Enoch averaged 10 points and over 5 rebounds per game last season and can more than make up for that lack of offensive production but still not the defensive threat that Malik is.
Louisville will have the best player on the floor this season in every game they play. Jordan Nwora will give the Cardinals the edge most nights. The dude is just playing on another level offensively and will score when he wants. He will have an off night along the way and we will have attrition as the season wears on. I think Coach Mack has enough bodies now that he can compensate for this.
The same can't be said about Louisville's opponent tonight. The Hurricanes will be without a key transfer in Keith Stone. And only have three guys that were contributors last season. Miami is led offensively by Chris Lykes, Lykes averaged 16.2 points a game last year. The Hurricanes were not a deep team a year ago and will be looking for newcomers to step in. I think it could take a few games for Miami to start to gel offensively.
I think it's going to take a while for this Louisville team to gel but think the Cardinals will have more depth and capable depth in this one. I don't expect it to be an easy game considering how early it is but the Cards should win.
The season is here! Enjoy the ride…
GO CARDS.COM PREVIEW:
No. 5 Louisville Opens the 2019-20 Season at Miami on Tuesday Night